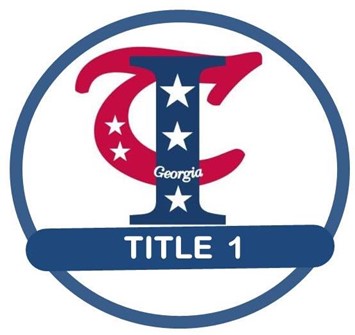 What is a Title I School?

The Title I program originated as part of the Elementary and Secondary Act of 1965. Title I is designed to meet the needs of educationally at-risk students through additional financial assistance to school districts. The goal of Title I is to provide extra instructional services and activities which support students identified as failing or most at risk of failing the state's challenging performance standards in mathematics, reading, and writing. A school wide Title I program can provide benefits to all students and is not just limited to those students who are considered to be economically disadvantaged educationally at-risk. Trion Elementary is our system's only school wide Title I school.

Title I Reward School

Trion Elementary was recently recognized as a 2019 Title I Reward School and Highest Performing School. This reward was based on Georgia Milestones scores for Reading, ELA, and math and was given to top 5% of Title I schools in the state. Since 2009, Trion Elementary has been designated as a Title I Distinguished School. During 2013, Trion Elementary was also recognized as the 2013 Title I Extra-Small District Reward School. The Title I Reward District is given to the district in the State that has the highest absolute performance over a number of years for all students groups and all subgroups based on state wide assessments. Congratulations to all the students, teachers, administrators, and parents on these accomplishments. It takes everyone working together to achieve such high recognition.
Title I Funds

At Trion Elementary School, the supplemental funding has enabled us to have additional paraprofessionals to work with students, provide supplementary learning materials, and employ a Family Engagement Specialist to carry out the additional requirements for parent and family activities required for all School-Wide Title I schools. Each School-wide Title I school must carry out a comprehensive needs assessment to identify areas of greatest need. Then, school-wide strategies (based on identified needs) must be developed that:

1. Strengthen the core academic program
2. Increase the amount and quality of learning time
3. Use strategies for meeting the needs of underserved students
4. Address needs of all students, but particularly low-achieving students
5. Provide instruction by "highly-qualified" teachers
6. Provide any professional learning for teachers that is needed to help them meet low-achieving students' needs