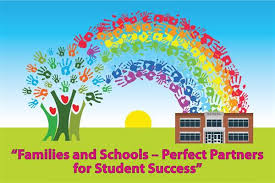 Your Input Matters
We welcome your suggestions, questions, and feedback concerning TES Compact, Family Engagement Plan, and District Engagement Plan at any time! Please email any comments or suggestions to Angie Thomas at angie.thomas@trionschools.org or call 706-734-2991.
Research shows that when schools and families work together and support each other, students of all backgrounds and various abilities achieve at higher levels. We understand that parents are busy people, but there are many different ways for you to be involved with your child's education. As Family Engagement Specialist, I am here to help you find ways to be involved. Some of the ways that you can be actively involved are by:

Volunteering at School-Extra help is always needed so let us know when you want to come and I will make sure there is something for you to help with.

Show your Child That you Care-Ask about their day, their friends, and how their classes are going.
Keep in Touch With the School - Let us know if there are any changes to pick-up lists, phone numbers or addresses during the year. We want to make sure you are getting all of the information that you need to help your child succeed and feel good about their education.

Attend School Meetings, Functions, and Events-Workshops and other meetings are held throughout the year. These are held to keep you informed about your child's education and ways that you can help your child during the year.

Make School Important - Talk positively with your child about school. Make sure they are well prepared each day with supplies they may need. Make school a priority by ensuring that they are at school regularly and that they arrive on time.

Be Informed and Responsive-Ask, collect, read, and respond to all information that is sent home (school policies, handbooks, fieldtrip information, newsletters, surveys, etc.).

Provide a Rich Learning Environment at Home - Make time to help your child with activities that will contribute to their academic achievement at school. Provide a regular place for them to do homework each day.

Please let me know what I can do to help you as you support your student and the school this year. I am available to help you each day from 8:00 a.m. to 3:30 p.m. You may email me at angie.thomas@trionschools.org or call me at (706)734-2991. I look forward to working with you this year.

Remember, when parents get involved and stay involved, all students achieve at higher levels.

Angie Thomas
Family Engagement Specialist
Trion Elementary School

What is a Family Resource Center?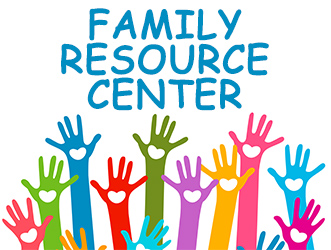 The Family Resource Center is funded by the Title I Program. Our resource center is available to all parents, grandparents, guardians and teachers. It contains resources available to bridge the connection between school and home. Our Family Resource Center is located in room 313 of the elementary school. It is open each day from 7:30-3:30 and is staffed by our Family Engagement Specialist, Angie Thomas. Mrs. Thomas is there to assist you in choosing resources that would be helpful as you work with your student at home, and will assist you with questions or concerns that you may have regarding your child's classroom success. Our Family Resource Center is also where you will sign in each time that you come to the school to volunteer.